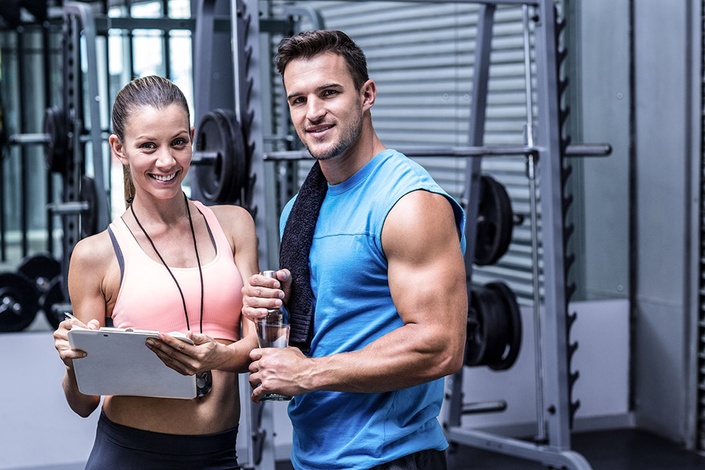 Advanced Diploma Certificate in Fitness
Start A New Career In Fitness Training With This Advanced Diploma Course
Now earn your INTERNATIONALLY ACCREDITED ADVANCED DIPLOMA IN FITNESS accredited by CPD Certification Service, which is an independent body that ensures qualifications are in line with the most current professional standards.
This means this course comply with universally accepted principles of Continual Professional Development (CPD) and have been structured to meet the criteria of personal development plans.
CPD certification means that the content and structure of the courses have been independently assessed and approved for multi-disciplinary and industry-wide continuing personal and professional development purposes.
Pass Mark: 50% to secure your certificate!
Course Pre-requisite: None
Course Duration: 5-12 weeks
Internationally Accredited by CPD

Course & Exam Location: Online
Hi Guys, Welcome to Advanced Diploma in Fitness.
Please don't let the word 'Advanced' worry you…hehe…
Yes, even though it's advanced and the modules may seem overwhelming or even downright scary, but let me assure you they are not.
I am not saying it will be easy, but I will make it simple for you. I will try and minimize the use of scientific words. There are many trainers who use big complex scienc-y words to probably impress you, but my approach is completely opposite.
My aim has always been this:
To help you understand fitness (or nutrition or any topic on hand) in the easiest manner possible.
This is only possible when the teacher himself is well versed with the concepts being discussed and obviously he has at least a decade worth of experience in the respective field, which fortunately I have.
Combine that with passion and willingness to teach (yes a willingness to teach is very important). I know few fitness guys, who have great physiques, good knowledge, but have no desire to teach others.
Again, I let you be the judge of that, but I will do my very best not to overwhelm or confuse you.
The core topic in this advanced fitness diploma is FBX training. Its basically a short form of Fabulous Body training system which is named after my company Fabulous Body Inc.
The prerequisite for this course is Diploma in Fitness and this goes without saying.
If you want to pursue this, and have not done, the fundamental course in fitness, well, you will have trouble understanding this course.
So, please graduate from Diploma in fitness first and then pursue this one.
When it comes to FBX training, the core activity is strength training, besides HIIT, cardio, yoga, flexibility and neuromotor training and walking.
Now, strength training is a huge huge topic, and is the bedrock of FBX-Training.
Strength training has become hugely popular in the 70's when Arnold schwarzeneggar's pumping iron came out. People started to flock to gyms, and to cater to this increasing demand more and more gyms started to mushroom in every nook and corner around the world.
If you are almost new to my courses, then let me also share that I have been in part of the gym industry for 10+ years out of which I have the privilege to be a gym owner for 6 long years. It was actually a pretty big set up with yoga, zumba and spa services along with a complete weight training and cardio area. Thousands of people joined and I had so much fun and learned a lot.
My desire to reach to more and more people, enabled me to concentrate full time on e-commerce side of fitness, launching my website.
More details in About Me lecture.
So strength training forms a core of FBX training and it will form the bulk of this course.
If you think strength training is not for you, then think again. Any teenage after he turns 14 years can start with weights, and studies have proven that strength training has immense benefits for the elderly people.
Ladies, its the biggest myth that weight training will make you bulky, it will not. Just take a look at so many Hollywood, and Bollywood actresses and regular women who look amazing when they do weights.
The best way to build muscle is through weights, the best and the most effective way to lose fat is with weights, and when you do that the fabulous way, the exact and detailed way that I will teach you in this course, not only will you build a fab body but also will become optimally healthy.
I have no desire to build huge bulky bodybuilder muscle, nor do I believe in physique competitions, where one becomes obsessed in trying to perfect their physique. Thats a big 'no' for me. I like lean and sure I would prefer more size, but my goal, my priority has always been the other benefits weight training provides me.
It helps me save time. Just 3 hours of weights a week is good enough.
Its the best way to build lean muscle and lose fat. Keeps me looking good and in shape.
It also provides a big boosts to my metabolism and allows me to eat enough calories which also allows me to include my favorite foods like icecreams, cookies, cheesecakes and some alcohol.
There are many other benefits, when it comes to weights, and if you are planning to start with then I strongly recommend it.
If not, and you prefer zumba, yoga, or play a sport thats fine too, you can get fit and healthy and also look good with those activities as well.
And I have provided a lot of FBX modifications for special populations like:
Beginners
Intermediates
Advanced
Muscle building routines
Fat loss routines
Women
People with lower back/knee issues and so forth. So there is a little for everyone.
COURSE STRUCTURE
As always, this course is neatly divided into modules and each modules have various lectures.
Module 1 is saying Hi and hello, introducing my myself, knowing about the CPD your certifying agency, and so forth.
The real deal starts with Module 2: Body Part/Anatomy. Now, there are 604 muscles in human body, but my aim is not to make you a doctor neither this is a course in anatomy (may be in future, I will come out with a diploma in anatomy and physiology), but for now, I have explained all major muscle groups that is good enough to know if your plan is to become a personal trainer or a fitness consultant.
Moving on, Module 3 is an in-depth discussion about the workout variables [sets, reps, amount of weight, rest intervals, volume etc] which makes up a workout.
We will be answering questions like:
How much weight should you lift and use for each exercise?
Number of reps you should do for each exercise.
How many sets should you perform for every muscle group?
Which are the best and most effective exercises for every muscle group?
Which are the best weekly training schedule?
and so forth.
Module 4 is Program Design where we shall put together all the variables discussed in Module 3 like a zig-saw puzzle!
Here I will discuss about different types of workout splits, which are the best exercises for each muscle groups and why, and will finally introduce FBX-Cut & FBX-Gain!
Module 5 will deal in FBX Modifications, FBX progressions. For example, the workout volume, number of reps and sets will different for a beginner when compared with a trainee who has been working out for more than 2 years!
FBX Women is introduced here. Although the protocols for women and men are 95% similar, but here I will discuss the 5% difference applicable for females!
30+ FBX Workout Charts are provided which are neatly divided into:
Beginner Workout Charts, Phase-1 & 2
Intermediate Workout Charts, Level-1 & 2 [Further sub-divided into FBX-Cut & FBX-Gain]
Advanced Workout Charts, Level-1 & 2 [Further sub-divided into FBX-Cut & FBX-Gain]
Furthermore, same workouts charts are provided when training 2 times a week!
FBXWomen workout chart, modifications if any one wants to train more than 3 times a week and much more!
FBX Training system is not complete without cardio, HIIT and flexibility training.
Comprehensive discussion related to the above modalities are discusses in Module 6 & 7 respectively!
Module 8 is a BONUS module where I discuss how to build an ideal male physique.
You see being super-specific is very important if you want more passion in your workouts. If you have a clear goal of where you want to go, you become efficient and effective.
The use of Golden Ratio, Sexy-Weight Range and how to figure out your ideal body fat percentages and a lot more is discussed in this module.
Finally, 21 top fitness and weight training guidelines and a complete course manual [250+ pages] is attached so that from time to time you keep referring back to these lectures to completely imbibe the key concepts.
A 100 Question Graded Exam is there for anyone who wants to secure a CPD certificate [provided that you secure 50% or more] is included in the price.
Students, I am always there for you. Unlimited doubts/queries can be immediately cleared with me through the Udemy portal.
I hope you enjoy this course and find it useful:)
Your coach and instructor,
Akash
What are the requirements?
Pre-requiste: Diploma in Fitness
Passion for Fitness
Willingness to help and motivate others to stay fit
What am I going to get from this course?
This Advanced Diploma course will make you a 'Master in designing your own Workout Routine
It will help you understand FBX Training in so much detail that will allow you to easily apply it on yourself and your clients with ease
Understand muscle group basic anatomy, key acute workout variables etc
Have a solid understanding of different workout routines, best exercises for each muscle group
Able to help your clients progress no matter what training level they are on: Beginner, Intermediate or Advanced!
What is the target audience?
Anyone who wants to motivate themselves and others to move and exercise more
Anyone who wants to become a master at designing their (or others) exercise and fitness routine
Your Instructor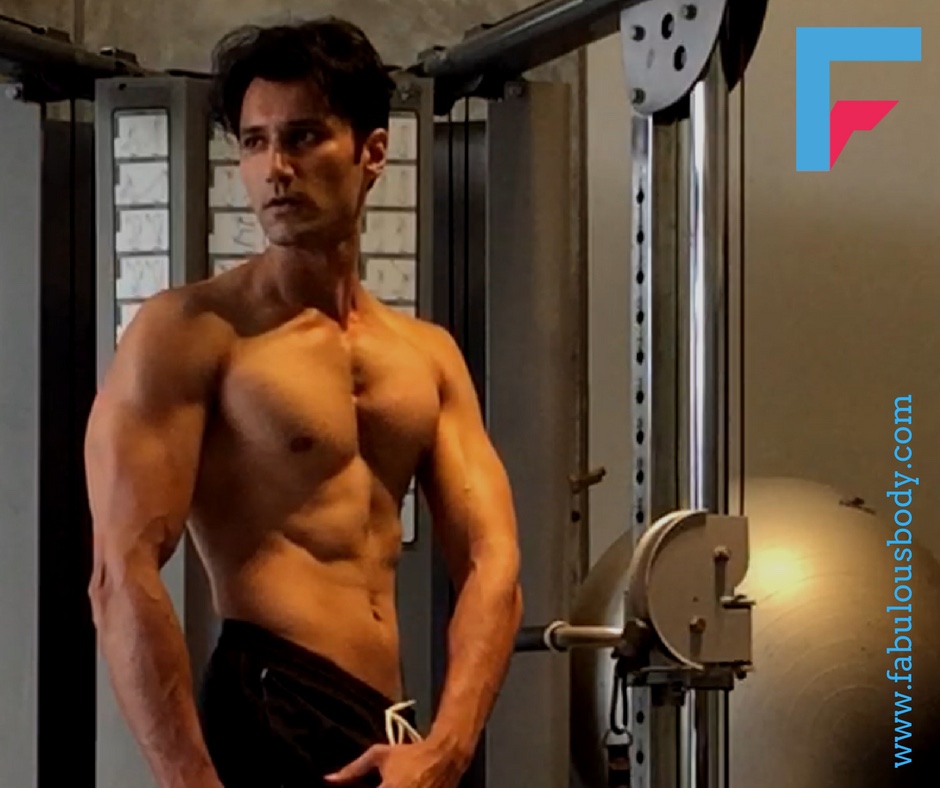 Akash is Founder & Creator at Fabulousbody.com which has been featured in The Huffington Post, MindBodyGreen. He also writes on Quora and his answered has garnered more than 12 million views in less than a year!
Akash is a Holistic Health Practitioner and board certified from American Alternative Medical Association. He also has two certifications from National Academy of Sports Medicine (NASM)—Certified Personal Trainer and Performance Enhancement Specialist.
He is also a best-selling course instructor on Udemy with 10000+ positive reviews and more than 100,000 students.
Akash has more than a decade of experience in the fitness industry in various positions— personal trainer, yoga and nutritional expert. In 2010, he got an opportunity to open his own health club under the name of Jovenus Fitness which he helped thousands of people to get Lean, Fit & Healthy.

Akash is also an author of three books which can be found on Amazon.
Course Curriculum
Module 2. Anatomy and Muscle Groups
Available in days
days after you enroll
Frequently Asked Questions
When does the course start and finish?
The course starts now and never ends! It is a completely self-paced online course - you decide when you start and when you finish.
How long do I have access to the course?
How does lifetime access sound? After enrolling, you have unlimited access to this course for as long as you like - across any and all devices you own.
What if I am unhappy with the course?
We would never want you to be unhappy! If you are unsatisfied with your purchase, contact us in the first 30 days and we will give you a full refund.